Cricket Betting Australia
The 'Summer Sport' or the 'Gentlemen's Game,' cricket is another widely popular sport among Australians, gathering millions of fans during the hot months that enjoy both watching and betting on cricket.
Even from its earliest forms of the sport, up until the T20 version of the game, cricket betting is quite widespread among Aussie punters and there are countless online betting sites that offer odds on cricket.
If you are interested in finding the best cricket online betting website, stay tuned and learn all the info.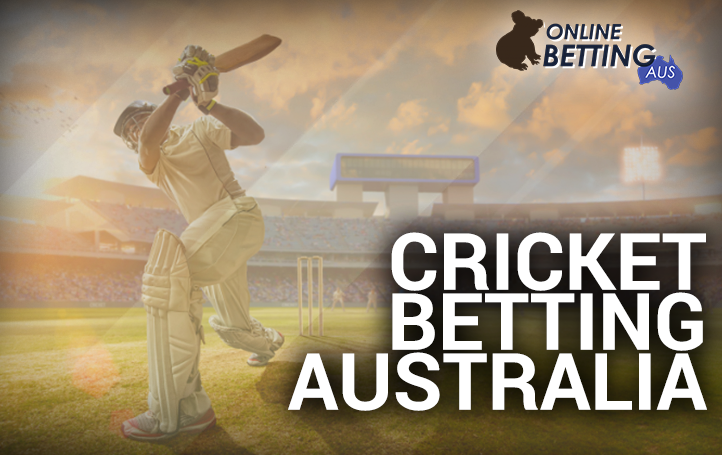 Cricket Betting Sites
Cricket betting in Australia is available at numerous online bookies. Most of them offer diverse cricket betting markets, but odds can slightly vary from one site to another.
The majority of these Aussie cricket betting sites are licensed and observed by the Northern Territory Racing Commission, which means that punters can rest assured and trust the legality and security of these sites.
If you are indecisive or struggle to find the most convenient online bookmaker for your needs, you'll surely want to consider the top 5 online bookies that we have selected for you below.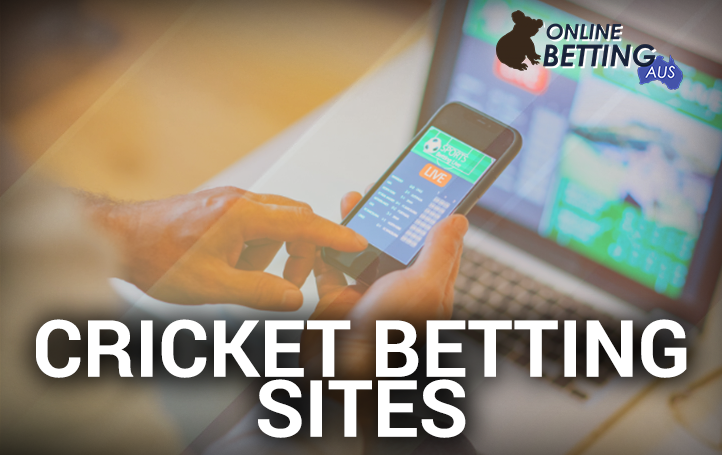 TOP 5 Cricket Betting Sites
After careful inspections and exploration of each individual site and its services, we managed to rate and rank the best Australian cricket betting websites.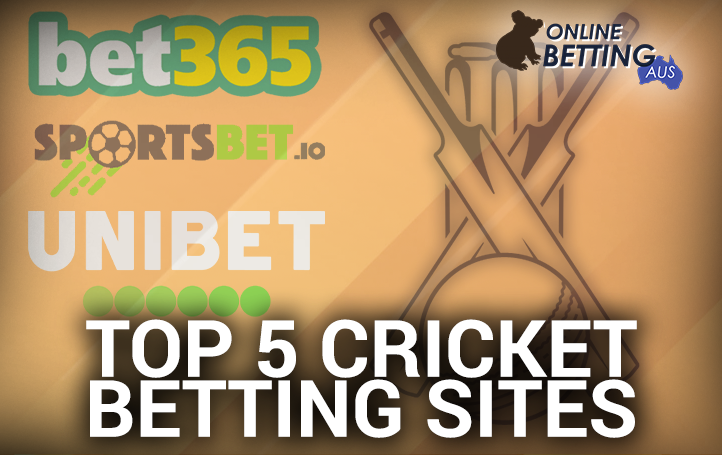 Bet365
Having many years of experience behind it, the brand Bet365 is very recognisable among all cricket betting fans. Their online website is probably the safest place to place a bet on cricket since it holds multiple licences, such as the ones issued by the Government of Gibraltar, but it also fully legally operates in Australia.
If you search for Cricket in the A-Z sports section, you'll find lots of different markets to explore, including outright, in-play, individual player markets, match markets etc. The events available for placing a cricket bet on the site of Bet365 are T20 Blast, The Hundred (men and women), T20 World Cup, County Championship Division 1 and 2, as well as the Indian Premier League.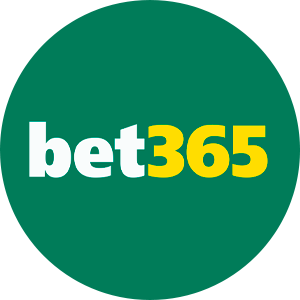 Sportsbet
Starting its journey in 1994 and having changed a few owners from then onwards, Sportsbet today is a reputable brand owned by Flutter Entertainment, and it's Australian-based. Now merged with BetEasy, the online bookie is licensed by the Northern Territory Racing Commission.
The betting cricket section is a top destination for all cricket fans, as Sportsbet enables placing bets on both domestic and international leagues and tournaments. Besides great odds and amazing features like Sport and Racing Multi Builder, punters from Australia can enjoy the Best Bets Tips and the Bet with Mates feature that Sportsbet has tailored for them. Finally, the cricket tournaments to wager on are International Twenty20 Matches, Indian Premier League, The Hundred, T20 Blast, and more.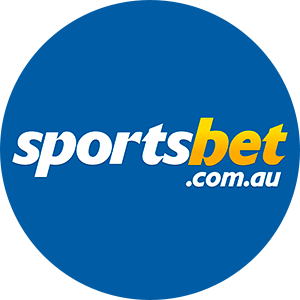 Unibet
Unibet is another trustworthy brand which offers sports betting cricket odds for its Australian registered bettors. The bookie started its services in 1997, but the Australian subsidiary was launched in 2012, and it is operated by Unibet/Betchoice Corporation Pty. Unibet in Australia is safe and legal for local punters, and it is licensed by Australia's Northern Territory Government.
Cricket online betting markets available on the site of Unibet include County Championship Division 1 and 2, ICC T20 World Cup, T20 Blast, The Hundred, The Ashes, etc.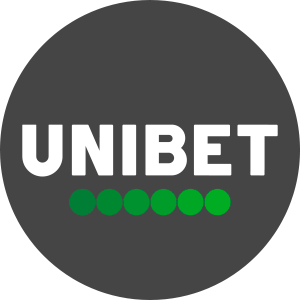 PlayUp
PlayUp is an online bookmaker that provides a wide range of cricket markets for all bettors who wish to bet on Australian cricket or other international tournaments. Besides wagering on regular sports, PlayUp also offers fantasy betting, including cricket.
The cricket markets on the site of PlayUp are divided into two sections – Cricket test and Cricket. Available markets include ICC T20 World Cup futures, Vitality T20 Blast, World Cup, and also test matches.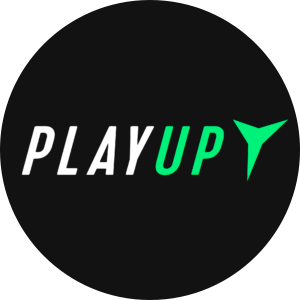 Palmerbet
With its simple yet effective design, decent odds, and many cricket betting opportunities, Palmerbet attracts thousands of diehard cricket fans every month. It is a 100% Australian-owned online bookmaker that is licensed by Racing NSW and OLGR, and financially protected by the NSW Bookmakers Cooperative.
Punters can bet on cricket safely, and there are 9 competitions available on the site of Palmerbet – ICC Test Championship, The Hundred, The Hundred – Women's, England Royal London One-Day Cup, England Vitality T20 Blast, ICC Cricket World Cup, India Premier League, The Ashes, and Twenty20 World Cup.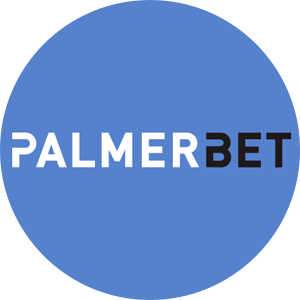 Cricket Betting Odds
Cricket betting Australia odds are present on the websites of many online bookies, but they don't offer the same prices for all selections at all times. This leads us to our point – odds comparison and doing your own research before placing a wager is crucial because finding the highest price means having the greatest value out of a potentially winning bet.
To make the process a bit easier for you, we have selected the top 5 online sports betting sites and can assure you that they offer the best odds for cricket betting currently available online. However, the odds are volatile in nature and often change, so always do thorough research and then decide where to register and deposit your money.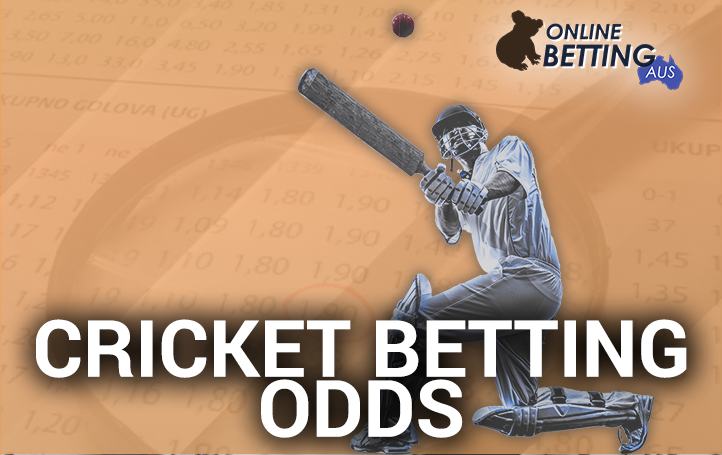 Cricket Betting Markets
The wide selection and diversity of cricket betting markets always matter a lot to Aussie punters. When doing our research, we noticed that the availability of these cricket markets was almost drastically different from one bookie to another. Some offer a rich choice, while others stick to the most common ones.
The 'winners', when market versatility is in question, are Bet365 and Unibet. Besides the most commonly sought-after that we'll mention below, punters can come across many other less frequented markets.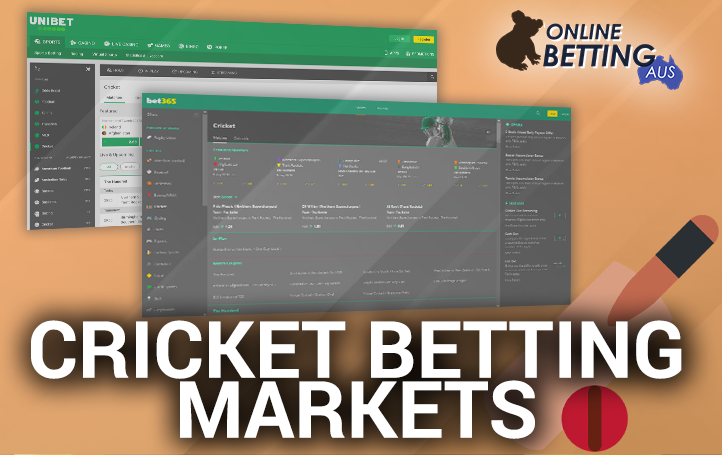 Winner of the Match – This is the most straightforward of all markets – punters place a wager on the winner of the teams in a match, or sometimes a tie.
Double Chance – This market is linked with test cricket and doubles the chances of scoring a winner. It allows choosing from Team A + Draw, Team B + Draw, and Team A + Team B.
Batting – An individual market, punters here wager on the batter who will make the most runs for their team during a single match, during the season, or even score the biggest number of sixes.
Bowling – Another individual player market, here, punters can wager on the best bowler of the match or the best bowler of the team during the season in general.
Man of the Match – The most exciting player market is the Man of the Match betting. Punters can try to predict who will do their best and deliver extraordinary performance during the match.
Multis – Multi-betting allows combining several bets in one, and some online sites even provide the chance to combine cricket with other sports in your single bet slip.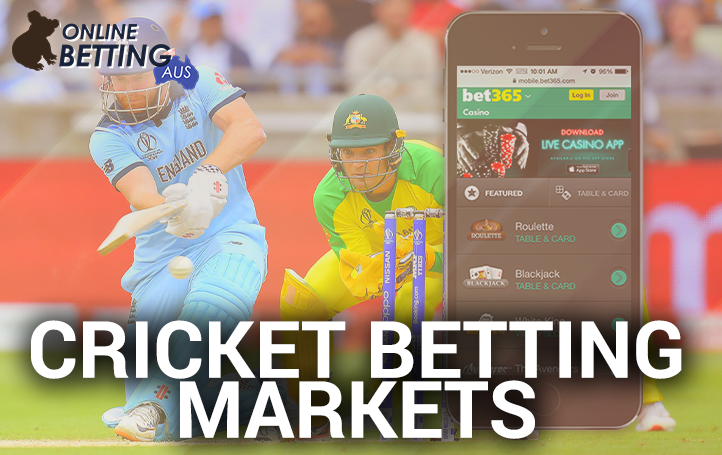 Cricket Betting Tips
Even if you are a veteran in the field of cricket betting, it's always advisable to read some betting cricket tips and check whether your thoughts about your selection agree with the expert online tipsters.
Our team at OnlineBettingAUS will deliver tips to place the smartest cricket bets for all the major events in this sport. In order to minimise losses and maximise profits, don't forget to check out rips pages for T20 World Cup, The Hundred, IPL, and many other cricket competitions.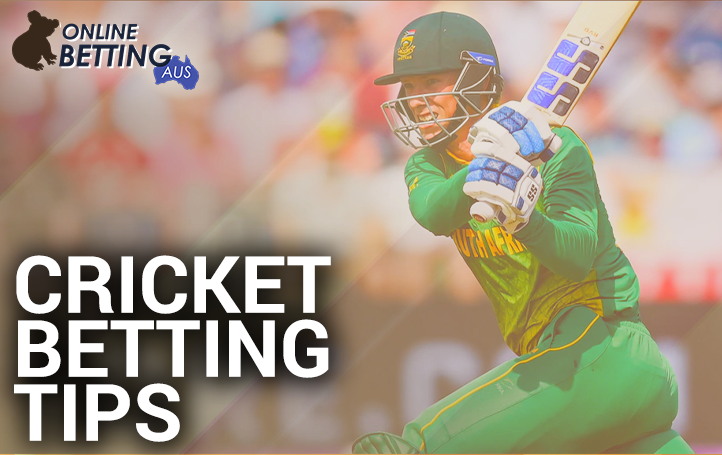 Cricket Betting Strategies
Awareness is key, so never rush into placing cricket bets without collecting all the necessary information – you'll be surprised how following certain cricket betting strategies can positively affect the outcome of your wagers.
Below, we present the most worthwhile cricket betting strategies, which might be the ultimate guide to placing rational cricket bets.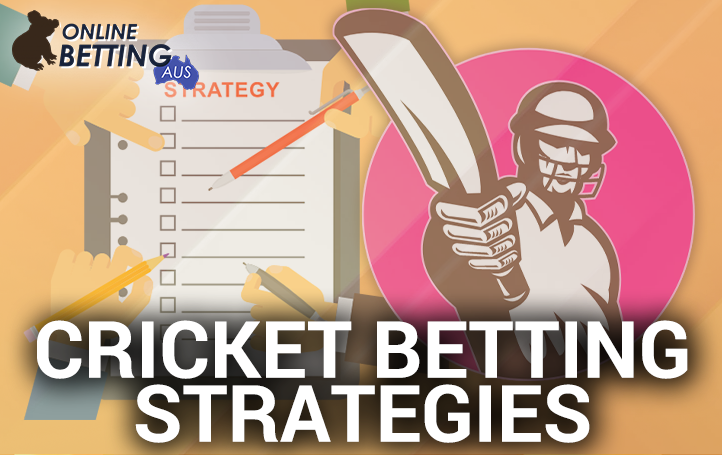 Check the Pitch Type – Always check the type of pitch on which the teams will play their match before wagering on any of them. Every pitch comes with different key features, which might differently suit some bowlers or pacers in the game.
Consult the Form and Head-to-Head Stats – Previous results of the two teams, players' performances and overall info on the team can be found in the form, so it's always a good idea to check it because it might give you a hint of how the game will turn out. Moreover, head-to-head statistical data is also beneficial for extra knowledge on the teams.
Choose the Best Price – Never settle for prices after checking them out only at one online betting platform or two. Dedicate some time to shop around for the most favourable odds, which will definitely help you get the most out of your bet.
Stay Up to Date with the News – Knowledge is power, so staying informed about a player's injury, a drop-out, or a streak of losses a team is facing is vital for your betting. Never neglect to check the latest cricket-related news.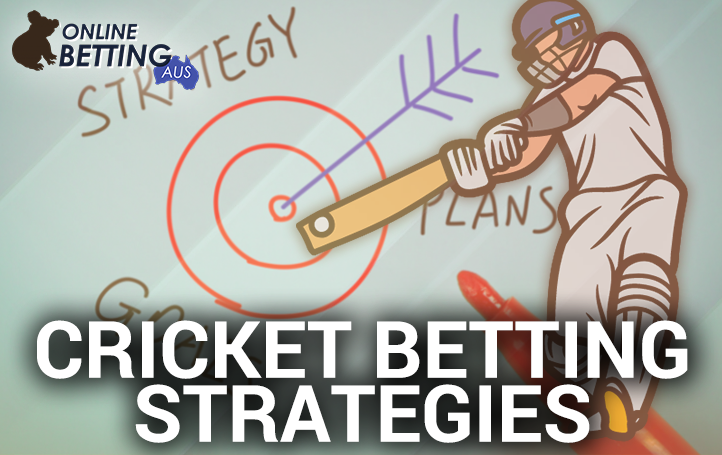 Best Cricket Betting Apps
Mobile betting is becoming the usual way of placing bets among Australian punters. Everyone wishes to be able to wager on the move, which is why almost all the best cricket betting sites have developed a mobile betting app for both Android and iOS users. These apps portray the whole array of betting markets found at the official sites, same or even better prices and unique mobile punting features.
Out of the recommended bookies on our list, the best all-inclusive mobile apps for sports betting cricket are in ownership of Bet365, Palrmerbet, and Unibet. These offer user-friendly interfaces, numerous markets, favourable odds, and several other mobile betting advantages.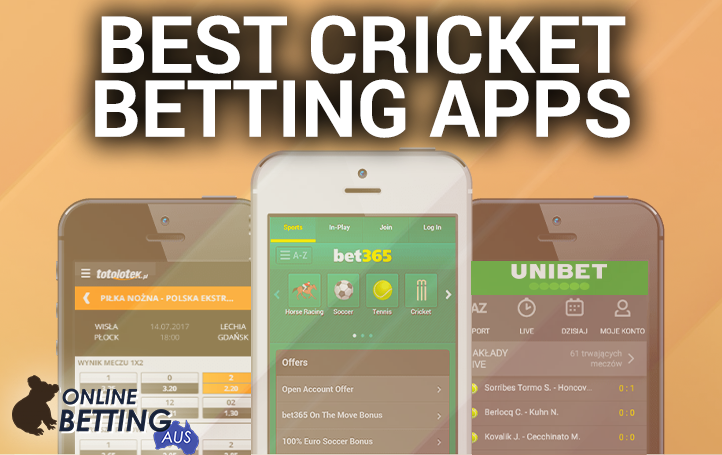 Cricket Live Betting
If there is a perfect game for live betting, then cricket it is. A match of this sport can last for days, with as long as 8 hours per day, where punters have the opportunity to bet in-play during these times. However, online live betting is lawfully restricted in Australia, and online sites aren't allowed to receive online live bets.
Instead, Aussie punters can check out the live cricket odds portrayed on almost all the bookies on our recommendation list, call a dedicated live betting landline, and place their in-play bets via this workaround.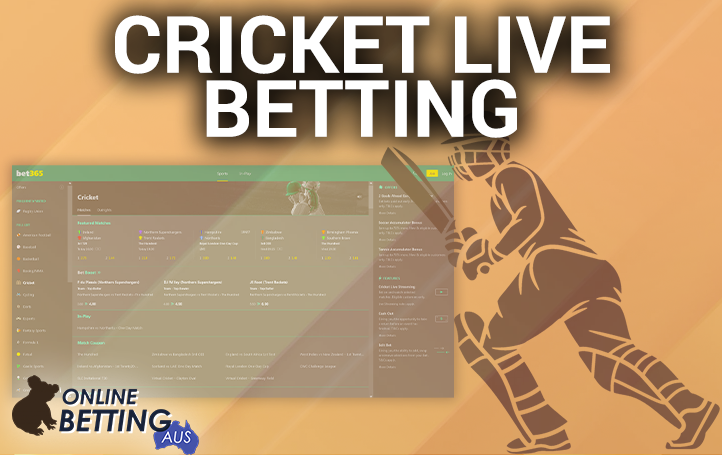 Cricket Live Streaming
When we were conducting our review of the best sites that offer cricket betting in Australia, we discovered that even though most of the bookies offer live streaming services, the ones that share live streams of cricket matches are just a few – Bet365 and Unibet among them.
IF you choose to sign up with Bet365 or Unibet, you can enjoy watching the major cricket events and placing in-play bets simultaneously. Both of these bookies offer quality live streams on their websites, but bettors need to fulfil certain conditions in order to gain full access to live streaming cricket channels.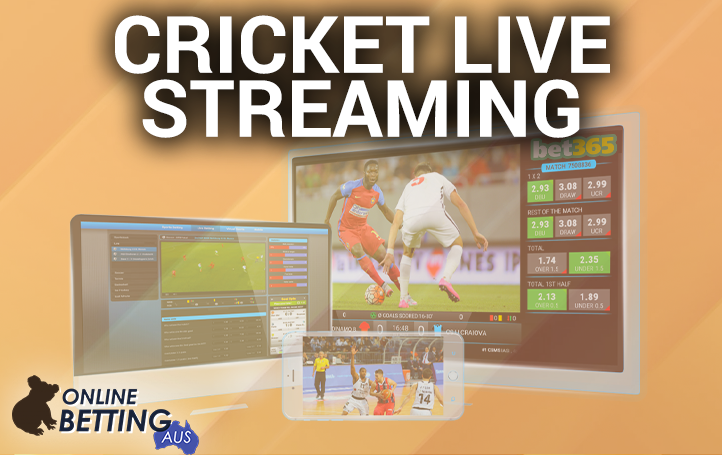 Types of Cricket Bets
Although the most common, win, lose, and draw aren't the only types of cricket bets that punters can place at the sites of online bookies. Besides them, there are lots of individual player markets, line betting, and overall tournament results which can be selected by Aussie bettors.
One of them is the Outright Winner bet, which involves selecting a team which will deliver the best possible performance and endurance during the tournament. This market allows betting on the winner of the tournament or the test series, and those who choose it simply wish to skip bothering with wagering for each match.
Among the most popular types of bet in the lines of individual players' markets is the Top Runscorer. Aussie punters who choose prices from this market should try and predict which player will have the most runs during one game, the series, or the whole tournament.
Another popular individual player market is the Top Bowler, or as some call it, top wicket-taker. This bet involves choosing a player who will take the biggest number of wickets for the duration of a series, a match, the innings, or the overall tournament.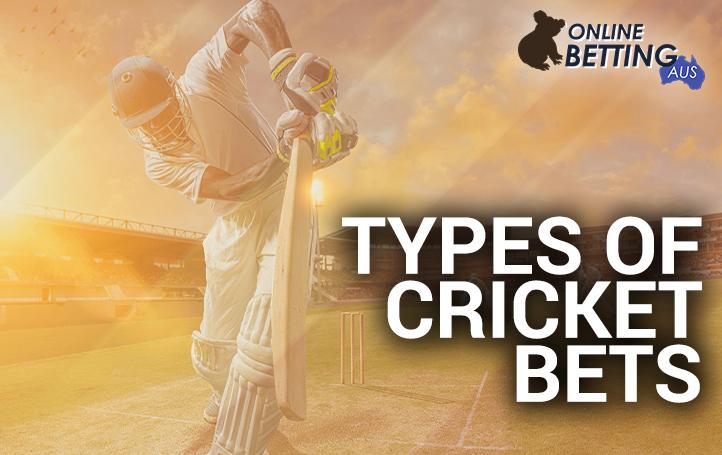 Cricket bettors often choose a bet called the Team of Top Batsman. This is about trying to predict the team which hosts the best batsman during the series or the tournament. Similar to this is choosing the Top Batsman, which involves predicting the player themselves and not the whole team.
Win-Toss is another exciting type of bet which doesn't have to do with the winning team or best player. Instead, punters bet on coin flipping which takes place minutes before the game starts. Here, you can predict which captain will take the chance to choose bat or field after the coin is flipped.
When it comes to betting on scores and results, First Innings Results is another team-based type of wager where punters get to predict the exact score of the team after the end of the first inning.
Finally, there are bets that are linked to specific events, and these often have to do with some special awards like medals awarded to players. Such type is the Compton-Miller Medal bet, which is awarded to the player of the series from the Ashes tournament.
Cricket Betting: Main Rules
If you want to contemplate your bets and place them rationally, there are certain betting cricket rules you should abide by.
Firstly, you should never underestimate the advantage of playing on the home field. Most teams are vastly motivated when playing on familiar ground and are proven to perform better.
Weather is another factor not to be disregarded when betting on cricket. Rain can be the enemy of even the most professional ones, especially in a Test match without extra devoted time in case the rain causes time to be lost.
Then, even though popular and star-studded teams attract the most attention, you shouldn't take for granted that they will always win over their opponent. Statistics show that teams who handle the salary cap better and have better control over their money are in for better results.
To sum up, don't jump straight to placing Outright Winner bets without having considered the previously mentioned factors.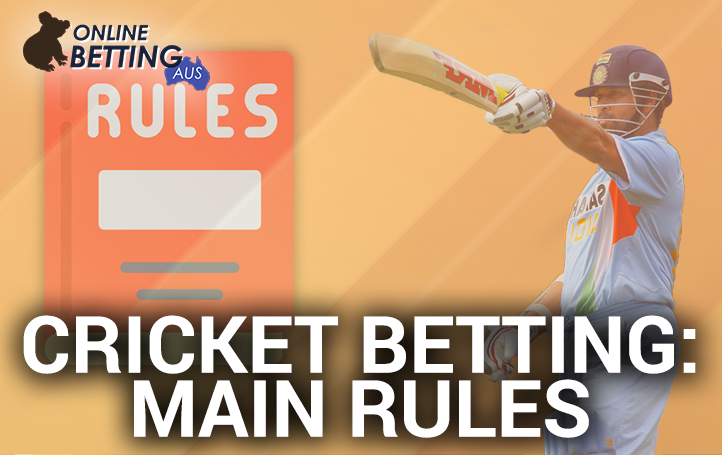 FAQ
What is the best cricket betting site in Australia?
Every punter has their own individual needs, which is why we can't single out the best cricket betting site for all. However, we have mentioned the top 5 most reliable sites which offer the highest odds and enjoyable betting experience for punters – Bet365, Unibet, PlayUp, Sportsbet, and Palmerbet.
Where can I find the best cricket betting odds?
Finding the best cricket betting odds requires patience and hard work. You should compare and contrast the prices available at different online bookies in order to find the best value for your cricket betting money.
Which app is the best for cricket betting?
The sites we have recommended above have developed reliable, bug-free mobile apps for betting on cricket, and the whole mobile punting experience is worthwhile on their Android and iOS bets. However, the apps that offer the biggest diversity of markets and the most favourable odds for Australian punters are the Bet365 mobile app and the Unibet mobile app.
What is the most popular cricket competition?
When it comes to cricket betting in Australia, the most frequently selected domestic tournament is the Ashes. The Ashes consist of 5 test matches in a series, where Australia measures its forces against England in individual matches. This event commonly takes place once every two years.