Melbourne Cup Horses 2022
The Melbourne Cup race horses are always the spotlight-stealers in this big race that stops the nation. This is quite understandable because these are the very selected 24 stayers who are trying to defy logic and run a distance of 3200m in around 3 minutes and 20 seconds.
Horses for the Melbourne Cup come from various backgrounds, and they offer diversity in their running approach, endurability, and speed. The 24 finalists can be brought to Flemington all the way from Europe and America, as well as the local stars from NSW, Victoria, and New Zealand. Besides the regular stayers, spectators can enjoy the performance of some Melbourne Cup horses that run middle distance, yet they are trying to test their luck at this speed.
Our team at OnlineBettingUAS has prepared all there is to know about the participants, the Melbourne Cup line up, and some useful information for all Aussies in the upcoming article.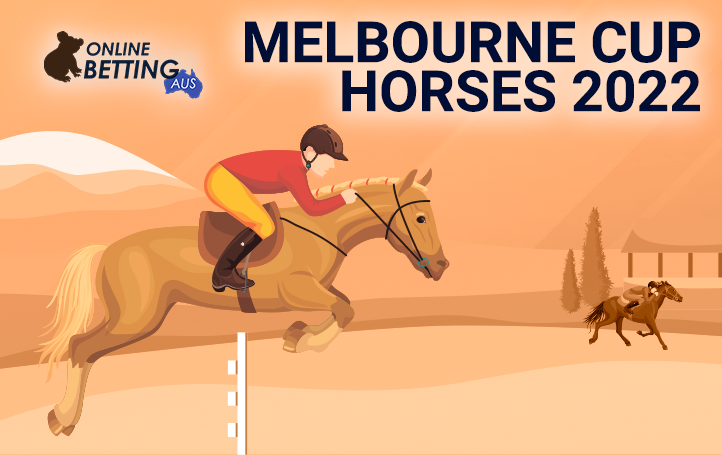 Melbourne Cup 2022 Horse Profiles
Since we are still months away from the lead-up races and the big event, the information regarding the 2022 Melbourne Cup races horses will be revealed as we approach the big day, and also as the participants secure their spot among the 24 after the running of the ballot-free races.
When the time comes, revisit our page, and we will have provided all the details and later the results related to the 2022 Melbourne Cup horses list.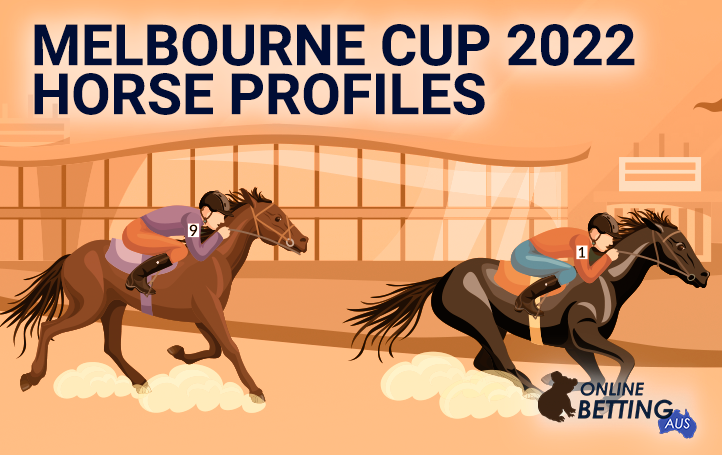 What were the horse profiles in 2021?
While we are waiting for the next horse racing Melbourne Cup event, let's shift our focus to last year, when Verry Elleegant took the victory home. Remember that Future Score was scratched at the last minute, so only 23 horses competed.
Read below for the Melbourne Cup horse numbers and their profile.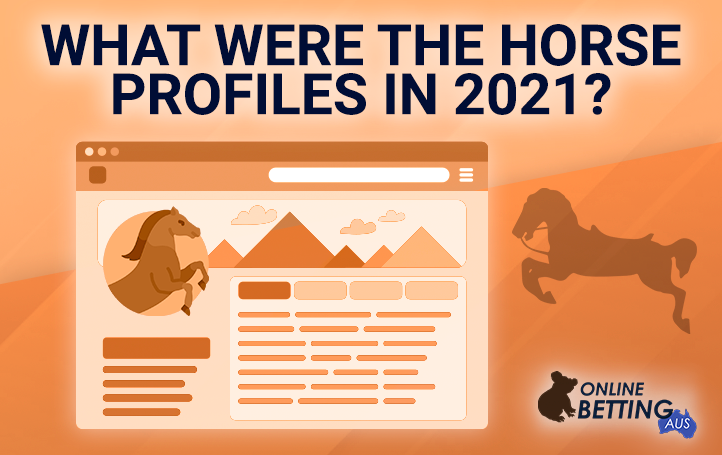 Twilight Payment
A winner of the 2020 race, Twilight Payment is a 9-year-old horse from Ireland that weighed 58kg. His trainer Joseph O'Brien, along with his jockey Jye McNeil ensured the victory over the rest of the horses in the Melbourne Cup in 2020. The mount was exceptionally efficient in taking the lead throughout most of the running time and also managed to outrun another speeder, Tiger Moth when it came to a deadbeat race between them near the finish.
However, many wonder whether Twilight Payment has what it takes to recuperate from the quite harsh loss in 2021 when it finished in 11th place, right behind Incentivise. Still, based on past performances, such as winning the Group 3 Irish St Leger Trial which took place in August, give bookmakers and punters a hint that he belongs in the top 4 Melbourne Cups horses of 2022.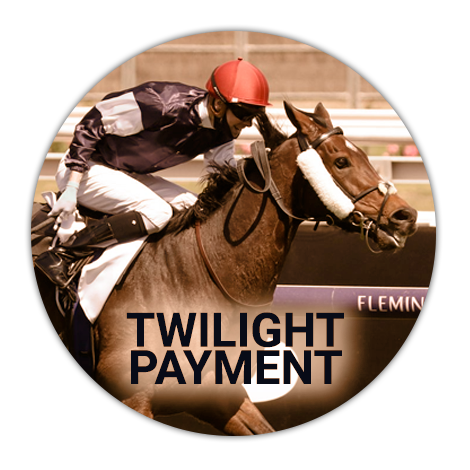 Incentivise
Trained by Peter Moody and ridden by Brett Prebble, Incentivise is a local widely-known name among the horses at Melbourne Cup, which hasn't been able to score a victory at least in the last 10 years. This 5-year-old that weighed 57kg is somehow always leg-to-leg with the best, which has led it to a position of being the least priced among the favourites. In the 2021 race, Incentivise started at barrier 14 and ended up 10th.
Still, predictions seem to have taken another toll, following the 9 long streaks of victories of Incentivise during the spring races. Some of these include Group 1 Makybe Diva (1600m) and Turnbull Stakes (2000m), and of course, the most dazzling one – the Caulfield Cup, where it succeeded in winning by 3.5L starting at barrier 1.
This 5-year-old is constantly intimidating other runners and jockeys, but also punters, with its utter robustness to win, though bookies rarely favour it, attaching odds such as AU$2.30.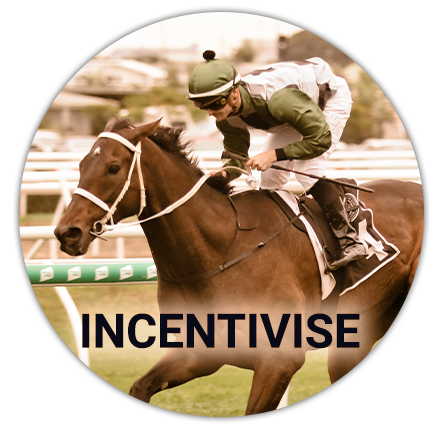 Spanish Mission
Amongst the favourites of the international horses in the Melbourne Cup, Spanish Mission, comes from the USA and weighed 57kg. This 6-year-old doesn't seem to have a problem with long-distance running, which was proven by winning races of 3600 metres and also placing at 4000 metres.
With the help of its trainer Andrew Balding and its jockey Craig Williams, Spanish Mission managed to score the winning place in the Group 2 Yorkshire Cup Stakes, on a course 3219 metres in length, a runner-up closely behind Stradivarius in the Group 2 Lonsdale Cup Stakes (3270m), and the third place in the Group 1 Royal Ascot Gold Cup.
Running a preparatory lead-up race prior to the 2022 Melbourne Cup would have been a huge advantage for this American-bred stayer, but due to security changes and quarantine, Spanish Mission will now run directly at the final event.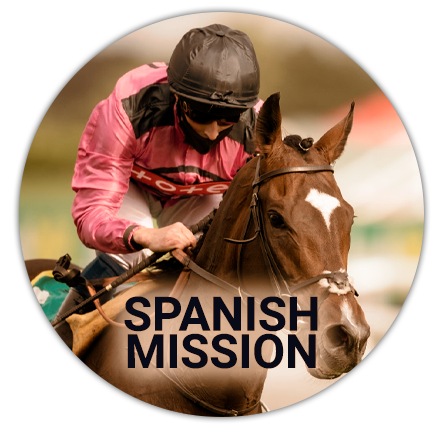 Very Elleegant
The very elegant daughter of Zed and Opulence, Very Elleegant is an all-time favoured male that is now 6 years old and weighed 57kg. The winning combination of trainer Chriss Waller and jockey James McDonald, as well as the outstanding performance from an almost impossible position at barrier 18, has resulted in a victorious ending for this mare at the 2021 Melbourne Cup finishing at only 3:17.43.
This middle-distance galloper is somehow considered to race as a stayer now, which makes the Cup a convenient task for this mare of later age. Bookmakers throughout Australia as well as online tipsters, place her as the initial threat to Incentivise, especially if the weather forecast announces rain expectations.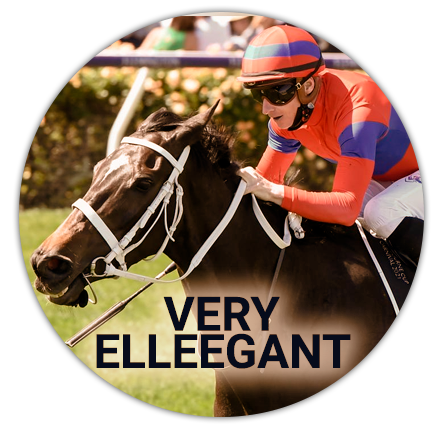 Explosive Jack
Explosive Jack is now a four-year-old coming from New Zealand, the Maher and Eustace stable, weighing 54 kg. The horse didn't deliver its best when running the 2021 Melbourne Cup, as it finished in 15th place. However, as one of the Melbourne Cup horse names of 2022, Eclipse Jack isn't to be underestimated. We remind you of the astonishing three-year-old season he had when he scored a victory at the Tasmanian Derby (2200m), the Group 1 South Australian Derby (2500m) and ATC Derby (2400m).
After some satisfactory performances at Group 1 Makybe Diva and Group 1 Turnbull Stakes, he almost utterly failed at the Caulfield Cup, presenting what is known to be the worst run of his career. As a result, bookies aren't excited about him and don't place him amongst the favourites with the other Melb Cup horses.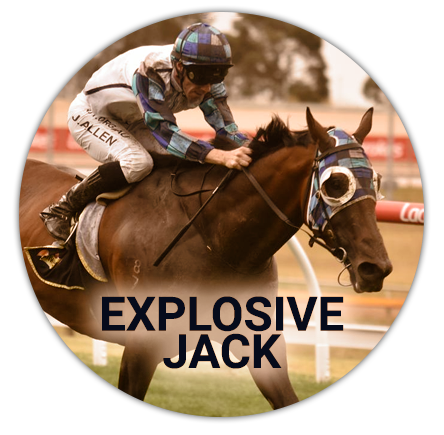 The Chosen One
The Chosen One is a New Zealand-bred stallion, the son of Savabeel and The Glitzy One, now with a weight of 54kg. Out of the 24 horses at Melbourne Cup 2021, he ended up in the admirable 5th place, starting at barrier 5.
Besides not having a shiny season throughout which he hasn't been able to score a win for 12 months, The Chosen One is still among the top-graded runners. All Australian bettors who are in doubt about placing a bet on this 6-year-old stallion should recall the Caulfield Cup in 2020, when it scored the third place, but also the Melbourne Cup in 2020, finishing as the fourth one behind the line.
Even though he didn't shine the brightest in the latest Caulfield Cup race, where he started off way too enthusiastically, which resulted in a failure to finish, bookies still believe that precisely the Cup is the most convenient race for him.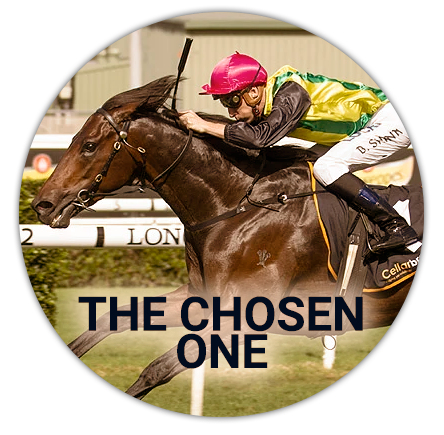 Delphi
Ridden by Damien Oliver and trained by Anthony and Sam Freedman, Delphi is another international horse from the Melbourne Cup lineup which comes all the way from Ireland. The runner weighed 53.5 kg and is 5 years old. His last performance in the Cup granted him 7th place from the third barrier.
Delphi was considered and priced as the greatest threat to Incentivise at the Caulfield Cup, which didn't turn out as expected for the most. This was mainly due to his premature sending to the front, and because of this, the horse sort of over-raced and got too excited, resulting in an unmajestic finish.
Even though he is far from being among the top contenders this year, Damien Oliver is known for changing tactics along the way, and we can't wait to see if this brings surprises.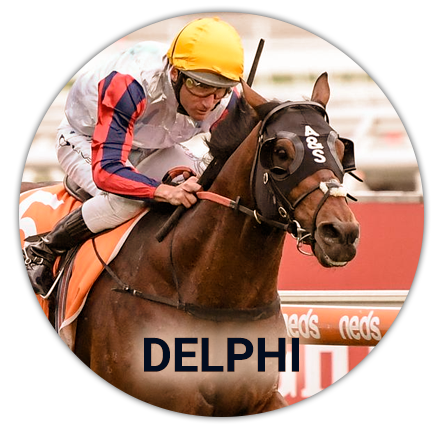 Ocean Billy
Ocean Billy is a six-year-old gelding from New Zealand that has recently started being trained by Chris Waller, a repeated name among our Melbourne Cup list. The galloper weighed 53.5 kg and jumped at barrier 13; he, unfortunately, ended up as the last one to finish the race in 2021.
Even after such an unfortunate outcome, Ocean Billy isn't to be underestimated; the horse showed its strength by finishing 5th in an open handicap race of 1600 metres in New Zealand. Though far from being declared the winner, Ocean Billy promises an exciting performance in November.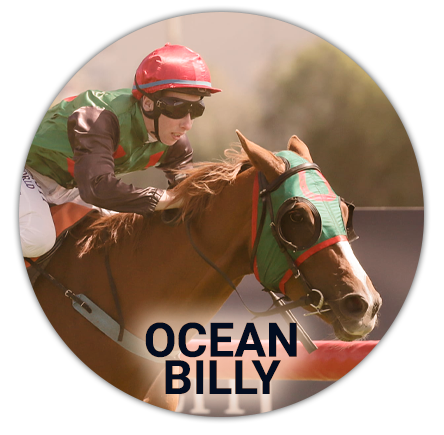 Selino
Another Chris Waller trainee, Selino is a UK gelding that weighed 53.5kg and is 6 years old. Jumping from the 23rd barrier last year, he finished scoring 8th place. The horse didn't excel at the beginning of the Autumn Carnival but got back to its successful path in Group 1 Sydney Cup, a 3200 metre-long race. Consequently, in the spring campaign, he experienced some trouble in the initial races but improved straight away when he scored 4th place in the Group 3 Bart Cummings.
The Caulfield Cup, which wasn't as spectacular of a race for Selino, got him the 15th place because he battled to get the gist of the track and stayed way too behind other contestants.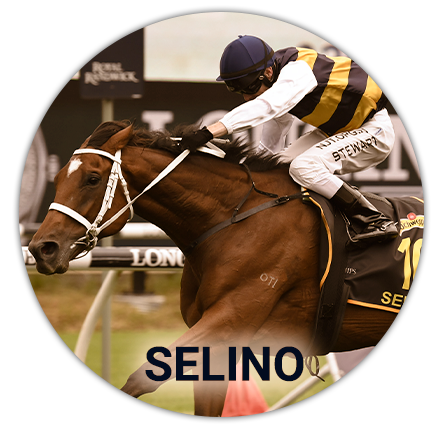 Johnny Get Angry
You probably remember the gelding who scored a victory of a lifetime for an amateur and less experienced trainer, Denis Pagan. Johnny Get Angry was the winner of the Group 1 VRC Derby, and Pagan withdrew the horse from the fields immediately after, up until its reappearance in August.
Johnny Get Angry is a 4-year-old NZ-bred horse that raced the Melbourne Cup in 2021, jumping from barrier 21, but finished the race ingloriously at the 22nd place. Its price in 2021 was AU$151, not surprisingly.
Knights Order
Trained by Gai Waterhouse & Adrian Bott and ridden by Daniel Stackhouse, Knights Order is an imported Irish gelding of 7 years of age that weighed 53kg. The price it got from bookies for the Cup in 2021 was AU$126, and he unsurprisingly ended up in the 19th place last November.
After a successful streak of winnings at the Listed Winter Cup at Rosehill (2400metres) and the Brisbane Cup (3200), Knights Order seems to have decreased in form and ability since then. However, punters should be aware of the horse's performance at the Group 3 Hotham, which is three days before the big event.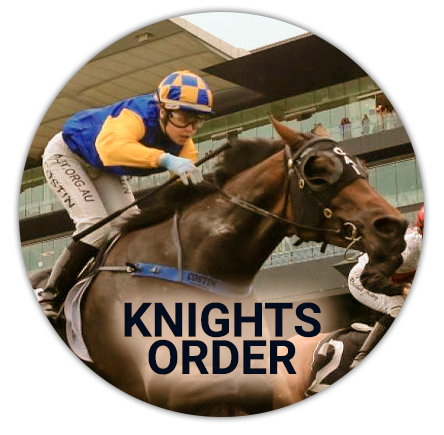 Persan
Persan is a local Australian-bred gelding, son of Pierro and Ofcourseican, who is currently 5 years old. The stallion came at a price of AU$26 in the race of 2021, starting at barrier 11 and unfortunately finishing at the 20th place.
The high price came as a result of an outstanding year the horse had in 2020, which involved a noticeable streak of victories that started in May at Bendigo and then went on to proclaim six additional victories, finishing up with Group 3 Bart Cummings in 2020. Nevertheless, 2021 wasn't as lucky and successful as the previous, which could be noticed in his performance in the Cup.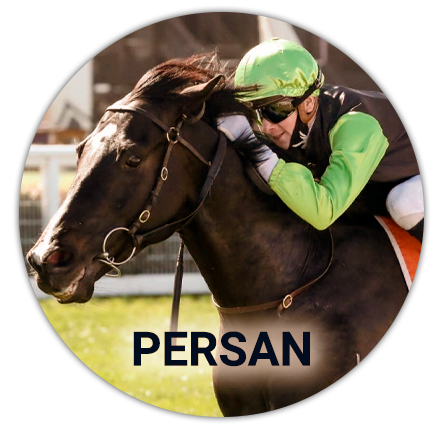 Carif
Another local gelding raised in Australia, Carif is a six-year-old son of So You Think and Norzita. The horse weighed 52.5kg and had an unglamorous end at the 2021 Cup, going down for 18th place out of all the Melbourne Cups horses.
Following some unfortunate performances in both the autumn and spring campaign, Carif isn't believed to rise from the dead and perform well in the race next November.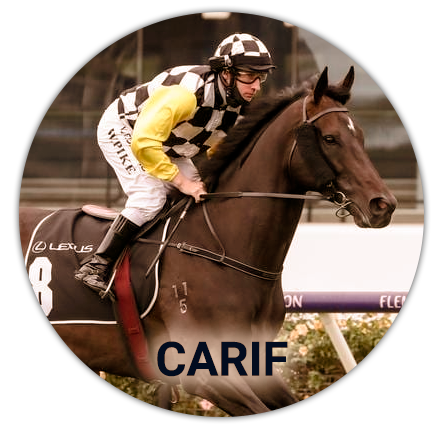 Master of Wine
Master of Wine is a 7-year-old who jumped from barrier 6 in 2021 and struggled on the field, having finished the race in 16th place. The horse weighed 52.5kg and was imported from Germany.
Master of Wine hasn't been at its best since 2020 and had trouble competing in the autumn and campaign, showing no signs of improvement for the spring one. Bettors should know that it mostly shines on rainy days and wet turfs.
Pondus
The great duo of trainers – Robert Hickmott and Lloyd Williams, who have won the Cup with two mounts, Green Moon in 2012 and Almadin in 2016, are now back at it with their jointly-trained horse – the British Pondus. This 6-year-old gelding that weighed 52.5kg started the previous race at the first barrier but unsuccessfully ended up in 17th place.
Pondus has a history of finishing up as a runner-up, having scored only one win since the beginning of his career, after the consecutive wins at Nottingham and Sandown in May 2019.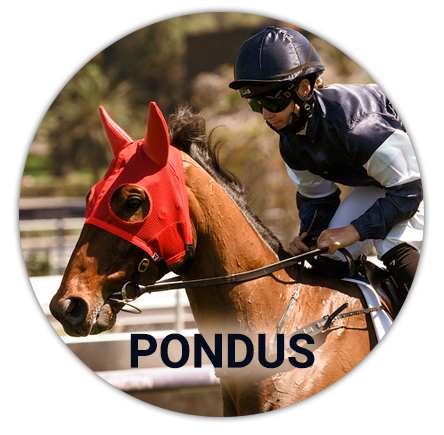 Grand Promenade
Coming from one of the most eminent stables in Victoria is Grand Promenade, a 6-year-old gelding trained by Ciaron Maher and David Eustace and ridden by Kerrin Mc Evoy. The horse weighed 52kg and pulled a satisfactory 6th place last year.
Grand Promenade has obtained its place among the Melbourne Cup horse names by winning the ballot-free Bart Cummings race in 2020. This year, without the interference of many international horses, Grand Promenade stands a solid chance of coming out victorious.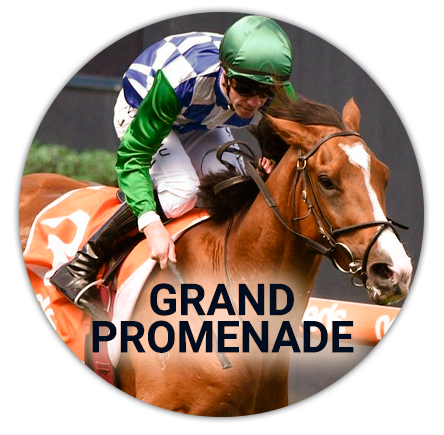 Miami Bound
Miami Bound is a Kiwi mare, the daughter of Reliable Man and Arapaho Miss and is 5 years old. The horse weighed 52kg and started its big race from barrier 16, managing to get as quick as the 12th horse to finish the race. Her current trainer is Danny O'Brien, and her current jockey is Patrick Moloney.
Spectators and punters remember Miami Bound the best due to her outstanding Melbourne Cup week that took place in 2019, coming victorious at Group 2 Wakeful Stakes on Derby Day and Group 1 VRC Oaks.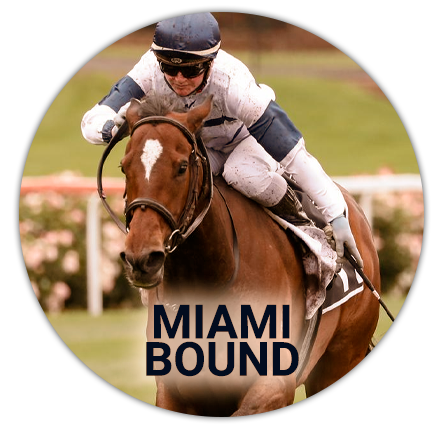 Port Guillaume
A solid underdog among the Melbourne Cup race horses, Port Guillaume is a french-bred gelding at 5 years of age, weighing 52kg. Performing at a price of AU$126 last year, Port Guillaume jumped barrier 22 and ended up in the unfortunate 21st place.
Having its ups and downs, the most memorable performance of his career is a win in the 2020 Group 2 Prix Hocquart, a race of 2500m, where he outran the runner-up by three lengths.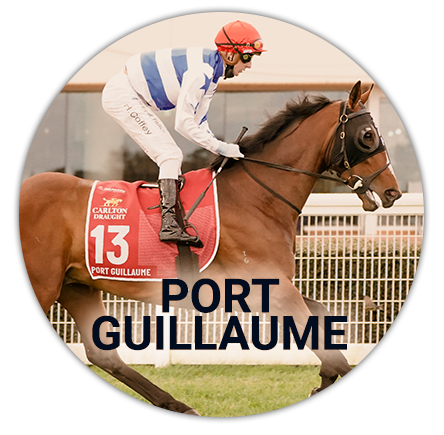 She's Ideel
A resolute Australian-bred mare, daughter of Dundeel and Ana's Mail; She's Ideel is six years old and weighed 52kg. In the last 2021 race, she contested at a price of AU$101, jumping from barrier 19 and ended up in 10th place.
Last year, She's Ideel seemed unstoppable at her start and scored a victory at the Group 3 Kingston Town (2000m) at Randwick, but also finished in third place in the Group 1 Winx Stakes (1400m). To be placed at least among the top three at Flemington this year, she'd need a soft track, but she's not to be underestimated.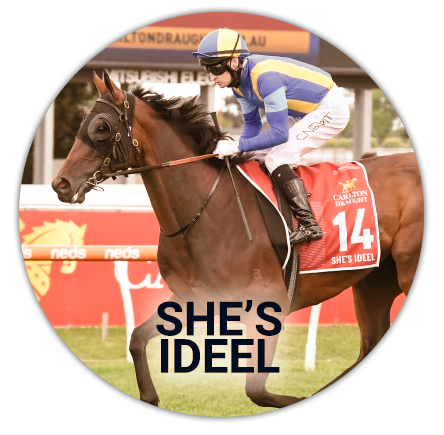 Tralee Rose
Another one of the Melbourne Cup horses is Tralee Rose, a mare from New Zealand that weighed 51kg and is at 5 years of age. She ended up in ninth place during last year's race, starting at the 12th barrier position.
Tralee Rose is one of the most constant and invariable participants who has scored steady wins and runner-up places in the last year. Starting with a victory at Flemington Oaks in 2021, her lucky streak was followed by Sandown, Listed Bagot Handicap (2800m) on New Year's Day, and another victory in the Group 3 Lord Reims Stakes (2600m) in Adelaide.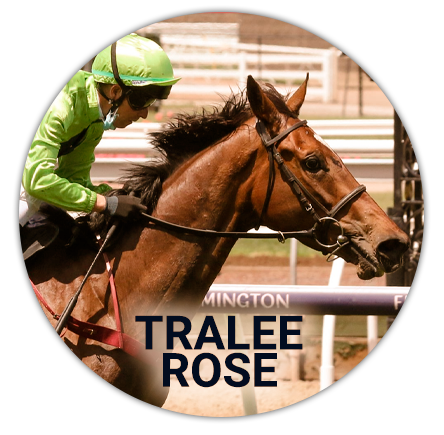 Floating Artist
The Melbourne Cup lineup is enriched with another international imported gelding – Floating Artist. This 6-year-old horse weighed 50kg, and since its move to Australia, it has been taken care of by trainers Ciaron Maher & David Eustace. He started the 2021 Melbourne Cup at barrier 10, finishing in the very admirable 4th place.
Unlike his racing days in Europe, the horse has been shining since its arrival on the island, which is evident by the three out of five races he has won during the spring campaign.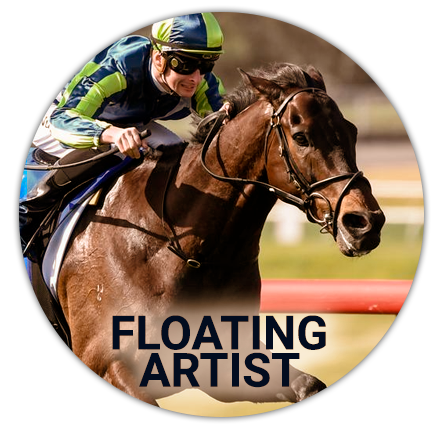 Great House
Great House is among the Melbourne Cup horse names that are bred and raised in Ireland, weighing 50 kg. This horse is another trainee of Chris Waller and is ridden by Michael Dee. He finished in 13th place in 2021, starting from barrier 7.
Great House has secured its entry ticket to the Melbourne Cup 2022 by winning the Group Hotham Stakes (2600m) on Derby Day, being considered a favourite among bookmakers.
Even though unlikely to score another victory on Tuesday, after only three days after Derby Day, the son of Galileo and Anja carries only 50kg of weight, which could be a clear advantage in November.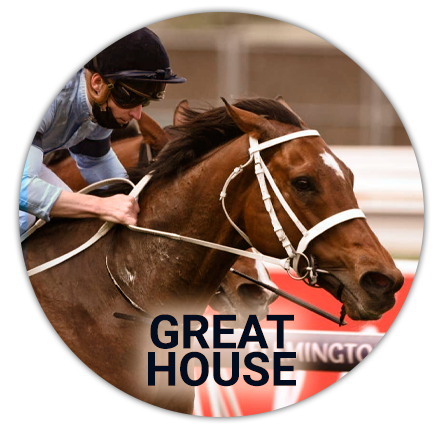 Sir Lucan
Sir Lucan is another 4-year-old horse bred in Ireland that weighed only 50kg. The horse finished up in 14th place in 2021, starting at barrier 17. The horse is currently in Werribee, guaranteed by succeeding to amaze its new trainers, Gai Waterhouse & Adrian Bott.
Sir Lucan holds a steady international reputation, being the son of Camelot and Sparrow and having won in the Yeats Stakes (2615m), but also scored memorable places finishing up second in the Group 3 Gordon Stakes (2412m) at Goodwood and fourth in the Group 2 Great Voltigeur (2385m) at York.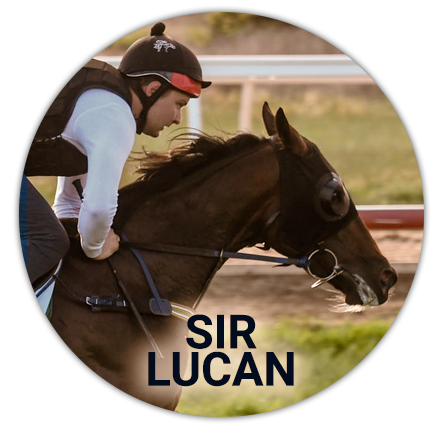 Melbourne Cup 2021 Confirmed Final Horses
| Horse | Gender/Age | Trainer | Jockey | Barrier | Weight | HCP Rating |
| --- | --- | --- | --- | --- | --- | --- |
| Twilight Payment | G/9 | Joseph O'Brien | Jye McNeil | 2 | 58kg | 117 |
| Incentivise | G/5 | Peter G Moody | Brett Prebble | 16 | 57kg | 123 |
| Spanish Mission | H/6 | Andrew Balding | Craig Williams | 14 | 57kg | 117 |
| Verry Elleegant | M/6 | Chris Waller | James McDonald | 19 | 57kg | 118 |
| Explosive Jack | H/4 | Ciaron Maher & David Eustace | John Allen | 4 | 54kg | 115 |
| The Chosen One | H/6- | Murray Baker & Andrew Forsman | Damian Lane | 5 | 54kg | 114 |
| Delphi | H/5 | Anthony & Sam Freedman | Damien Oliver | 3 | 53.5kg | 112 |
| Ocean Billy | G/6 | Chris Waller | Damien Thornton | 13 | 53.5kg | 112 |
| Selino | G/6 | Chris Waller | Ron Stewart | 24 | 53.5kg | 110 |
| Johnny Get Angry | G/4 | Denis Pagan | Lachlan King | 22 | 53.5kg | 113 |
| Knights Orders | G/7 | Gai Waterhouse & Adrian Bott | Daniel Stackhouse | 9 | 53kg | 107 |
| Persan | G/5 | Ciaron Maher & David Eustace | Luke Currie | 11 | 53kg | 109 |
| Carif | G/6 | Peter & Paul Snowden | Blaike McDougall | 8 | 52.5kg | 108 |
| Master of Wine | G/7 | Michael, Wayne & John Hawkes | Fred Kersley | 6 | 52.5kg | 113 |
| Pondus | G/6 | Robert Hickmott | Rachel King | 1 | 52.5kg | 111 |
| Grand Promenade | G/6 | Ciaron Maher & David Eustace | Kerrin McEvoy | 21 | 52kg | 108 |
| Miami Bound | M/5 | Danny O'Brien | Patrick Moloney | 17 | 52kg | 111 |
| Port Guillaume | G/5 | Ben & JD Hayes | Harry Coffey | 23 | 52kg | 101 |
| She's Ideel | M/6 | Bjorn Baker | Craig Newitt | 20 | 52kg | 111 |
| Tralee Rose | M/5 | Symon Wilde | Dean Holland | 12 | 51kg | 106 |
| Floating Artist | G/6 | Ciaron Maher & David Eustace | Teo Nugent | 10 | 50kg | 106 |
| Great House | G/5 | Chris Waller | Michael Dee | 17 | 50kg | 107 |
| Sir Lucan | H/4 | Gai Waterhouse & Adrian Bott | Glen Boss | 18 | 50kg | 110 |
Changes to the Melbourne Cup Horses
A report by Racing Victoria, which dates from the year before, announces that due to the unexpected death of foreign horses the organisation has proposed 44 recommendations that have the purpose to increase the security and inspection of the participant horses of the Spring Carnival and the Melbourne Cup races.
Consequently, fewer horses will be invited to take part in the Victorian Spring Carnival, whereas the Cup of 2022 won't be altered in terms of the Melbourne Cup numbers. What's more, the quarantine destination for all foreign horses will still be Werribee, with more detailed inspections occurring this year.
Out of the 44 recommendations made by Racing Victory, 41 were accepted. Following are some of them:
Werribee won't admit runners that are previously diagnosed with significant fractures or have gone through any kind of orthopaedic surgery.
Foreign horses are to be inspected in the same race day conditions before departure to the island.
All foreign horses need to have undergone full-body CT scans.
All foreign horses need to be subjected to extra RV veterinarian inspections in the first week of quarantine in Australia, with the option of having medical assistance provided by RV vets if needed.
All participant runners need to have their limbs CT scanned, and the images are to be sent to the RV team of experts.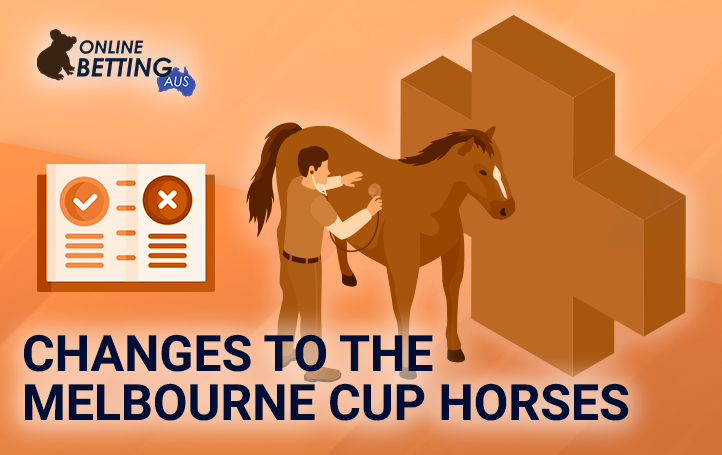 How Do Horses Qualify for the Melbourne Cup?
There is hardly any trainer or jockey in Australia whose goal isn't to compete in the biggest race of them all – the Melbourne Cup. So, with competition being as tight as ever, runners from around Europe, Australia, New Zealand and other places are striving for a spot on the final field. However, what does it take to be among the final 24?
The Victoria Racing Club (VRC), together with Racing Victoria, determines the basis on which every participant should enter the race, but the main two factors are the following.
The weight that the handicappers assign to a horse to carry during the race.
If the mount has turned out victorious in a ballot-free, lead-up race.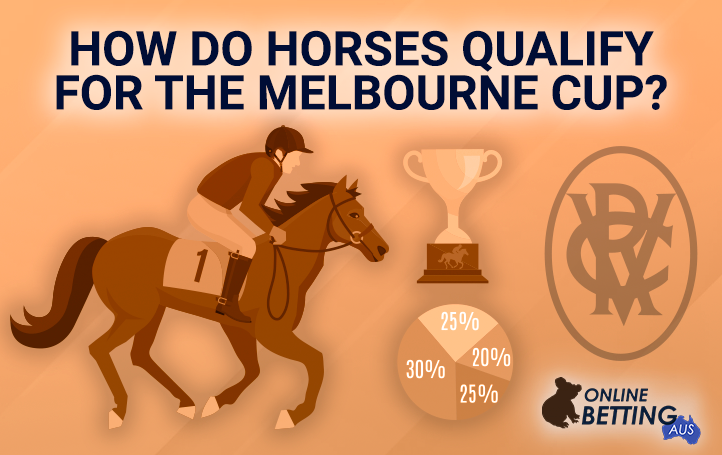 FAQ
How many horses are in the Melbourne Cup?
There are a maximum of 24 Melbourne Cup horse participants in the race, but some last-minute scratchings are always possible, which would decrease the number of gallopers. These 24 are selected out of 300-400 horses that are previously nominated.
Which horse won the Melbourne Cup 2021?
Trained by Chris Waller and exceptionally ridden by James McDonald, the Melbourne Cup horse that won the race in 2021 was Verry Elleegant. The horse dominated the race, starting from a three-wide midfield position at the 18th barrier and at the 300m mark, the horse was invincible and got the race by 4 lengths.
Which horse won Melbourne Cup 2020?
Jumping from barrier 12, jockey Jye McNeil led Twilight Payment into what seemed to be a hassle-free victory for the mount in the Melbourne Cup 2020. Leading its way almost from start to finish, ultimately surprising bettors and spectators at Flemington Racecourse.
Which horse is best for the Melbourne Cup?
There are several criteria that determine the best runner for each Melbourne Cup horse race, and these can vary based on many factors. However, not all 24 are equally eligible to win, so it's better to read the form and deduce the best one for that season yourself.
Which horse to bet on in the Melbourne Cup?
The smartest selection out of the Melbourne Cup list of horses depends on many factors, such as their performances throughout the spring season, lead-up races, and ballot-free races. Examine and follow their behaviour and
read expert tipsters' opinions
on our OnlineBettingAUS site, and you'll decide on the best horse to bet on.
Which horse came last in the Melbourne Cup?
In 2021, the last horse that finished the race was Ocean Billy, with a price of AU$31. This galloper bred in NZ didn't succeed in enduring the whole 3200 metres. An interesting fact is that the same trainer who trained the winner also trained the loser – Chris Weller.
How to bet on horses in the Melbourne Cup?
You can buy a ticket at your local TAB, or you can
bet on horse racing
online. Simply choose a trusted bookmaker, sign up with an account and deposit certain funds. Then, find your selection, click on the odds and
place your bet
.