Horse Racing Betting Tips for Aussies
If you need help with horse racing betting, we are your favourite destination to get equipped with the best tips for horse racing.
We provide helpful and useful advice on both local and international horse markets for today's, tomorrow's, or next week's horse races, all regularly updated on our OnlineAUS betting site.
Keeping it simple with standard single bets or perhaps going exotic with trifecta? Check our tips and make your decision.
The online racing betting tips we present on our site are collected from reputable Australian tipsters and expert punters in this field.
Consult our site for today's tips for horse racing and reach the maximum potential of a betting slip with our helpful advice.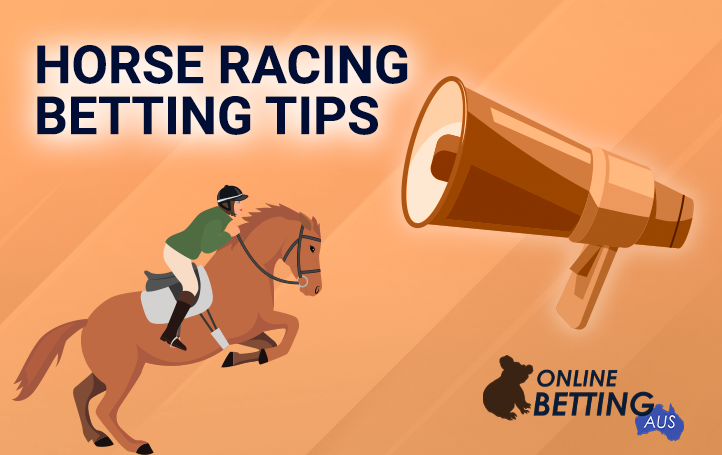 Our Best Horse Racing Tips for betting
You might not be aware of all the aspects you should consider when betting on horse racing, especially if you are a rookie just starting to dabble in the field. And following some intelligent and valuable advice before placing a bet is crucial if you are betting for a chance to win.
Many factors may influence the outcome of a race as well as the performance of your preferred mount, such as the surface of the race, the behaviour of the horse on the pre-race yard, the handicap weight, etc. Professional bettors always consult online sites that provide trustworthy tips to eliminate any risks that they might not be aware of when betting on their selected runner.
Let's go through the most essential free horse racing betting tips you should never ignore.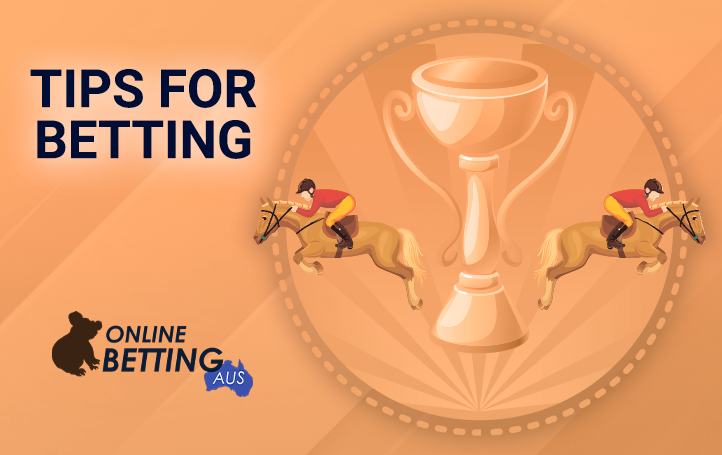 Consider the state of the track when choosing the race
The main distinction between amateurs and veteran betting pros is that they take into account everything around a particular race of their choice, including the state of the surface the race is about to happen. This is so because the surface of a racecourse might directly influence the outcome of the race.
Check the racing betting tips for the surface and if it's slow, heavy, or soft, and your horse choice has a history of having problems with such a surface, then just skip betting on this selection and move on to another. This has to do with limiting risks, and it is a trait that professional punters share. The lower they are, the bigger the chances of a winning slip.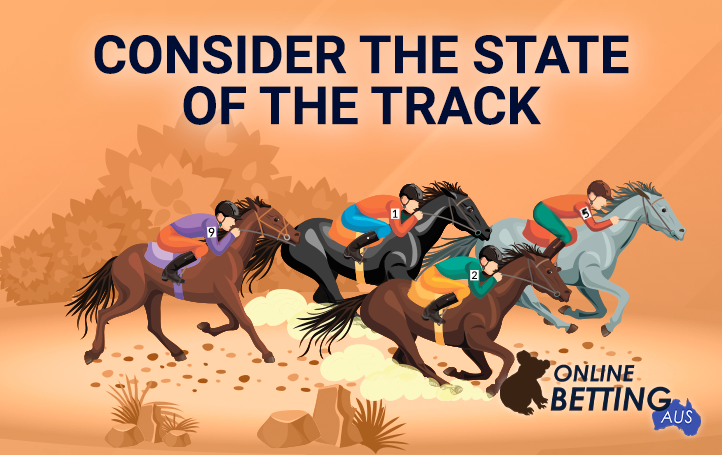 Inspect whether the jockey changes from your choice to ride another mount in the race.
The behaviour of the jockey is often an overlooked factor when wagering on a particular horse, which is why we include it in our racing betting tips. It's quite a simple hint that isn't particularly shared with viewers or punters; if a jockey decides to re-ride the same horse, then it means that it's considered a good runner worth giving another go.
However, if the jockey swaps seats to go to another mount, it might mean that the other selection can perform better. Get the details on the jockey's preferences, get a hold of a race meeting on your own and contemplate your bets before placing them. It might come as a surprise how these factors all influence your online bet slip.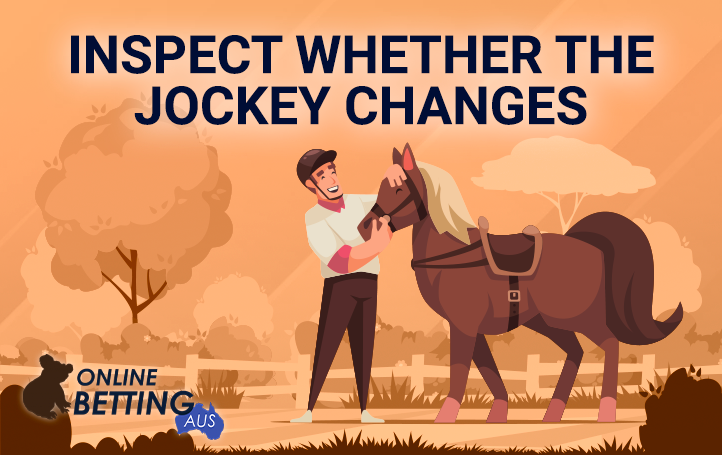 Check whether your chosen horse is capable of completing the given distance
Distance is another often disregarded factor that's included in our 2022 today's tips for horse racing for a reason. Imagine wagering on a mount that just can't run the particular race distance or simply isn't bred to do so.
To avoid this unpleasant situation, always check results from previous competitions and check the performance of your selection at this particular distance. Has it ever gotten good results before, or it simply isn't capable of competing that far? This will at least give you a hint of its behaviour today, and you will eliminate the risk factor as much as possible.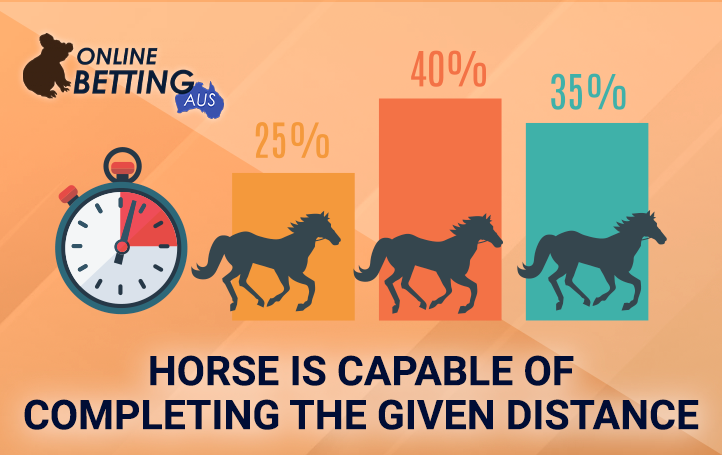 Consider the handicap weight attributed to your preferred runner
The handicap weight is attributed to horses only for the possibility of giving each runner an equal chance of winning this race, which of course, works in theory but seldomly in practice.
Consequently, when selecting your horse, you need to make up your mind about whether your selection is able to put up with the weight it has been attributed when compared to the other participant horses.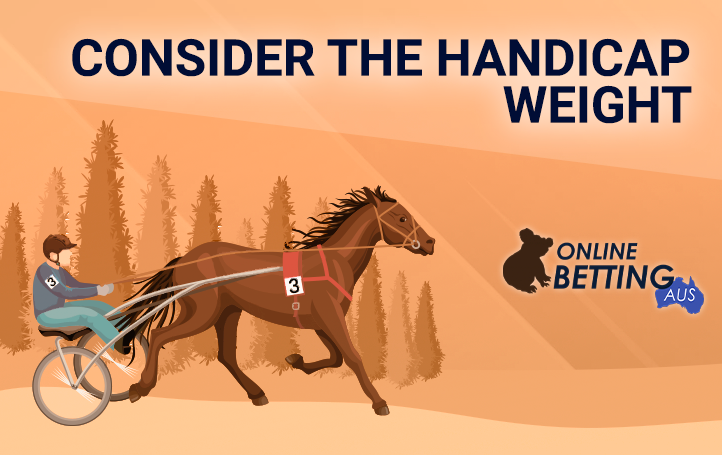 Check the starting position of your horse with regard to the barriers
Where your horse of choice is placed at the start can often directly influence its performance throughout the horse race, depending on the barriers it has to jump in the beginning or towards the end. Barriers can differ in width and length, and which will be the starting barrier your horse needs to jump might be vital for its starting and ongoing achievements throughout the race.
Starting barrier position and the horse's tempo are intertwined because not all runners have the same starting speed or tempo. An example would be a wide barrier which can cause difficulties for a horse with a slow beginning tempo.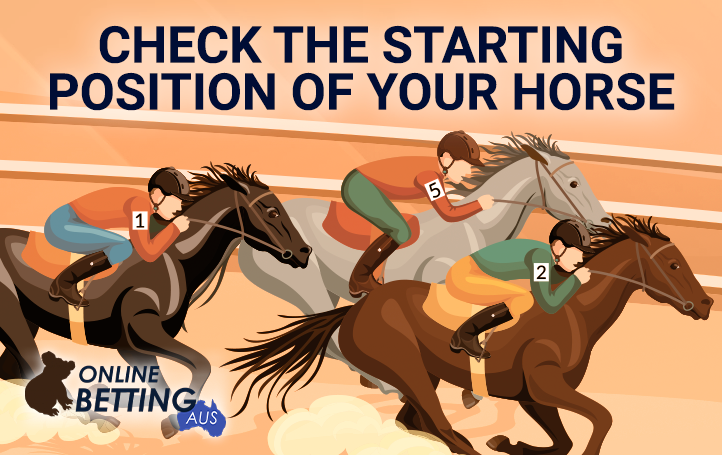 Investigate if your selection is being placed for a specific race
Another factor that comes in handy when checking horse racing tips betting is whether the horse you selected is a participant of a possible or an assured lead-up race for a different event.
This may not always be possible to check, but take into consideration whenever you can, whether your horse is being set for a specific event, and also whether this actual race it participates in is a lead-up race. In such cases, the best thing to do is skip betting and just be a spectator of this horse in the competition.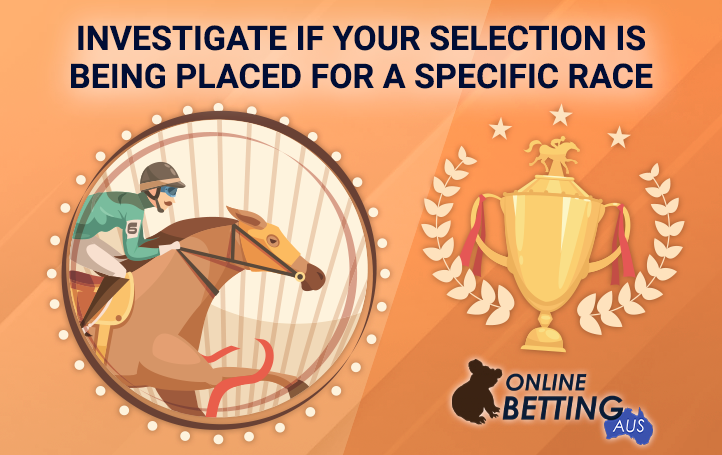 Get info on other participant horses, their state, and the overall tempo to gain insight into the race in general
All runners have different performance skills throughout the race; some are real go-getters at the start, while others may be back-makers who take time to speed up but can exceptionally surprise with speedy outbreaks near the end. This is why investigating the other mounts in the race is another useful tip in horse betting.
Say that the early speed isn't your choice's top trait, so you'd want some runner who'd set a slower starting tempo and then run fast sections throughout the course.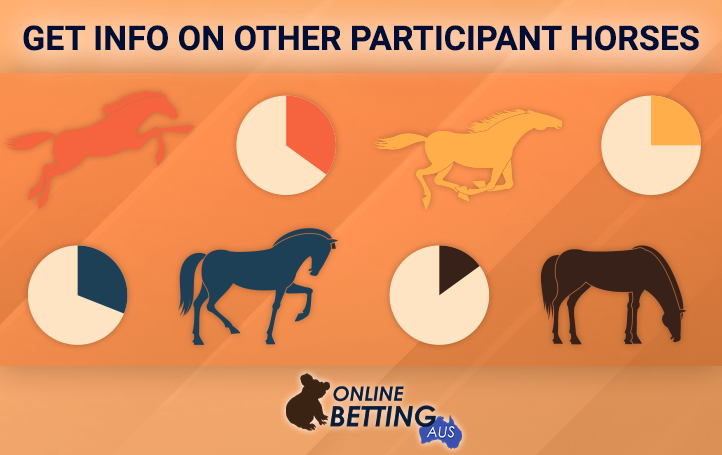 Get acquainted with your horse's condition before the race starts
Acquiring this sort of information can be tough, especially with online racing betting. It would be of great help to place bets smartly if you know whether your horse experiences any behaviour difficulties, changes in physical condition, having gained extra weight etc.
However, if you aren't able to be physically at a racecourse prior to the beginning, you can listen to a race track commentary at your preferred bookmaker or search this kind of data online.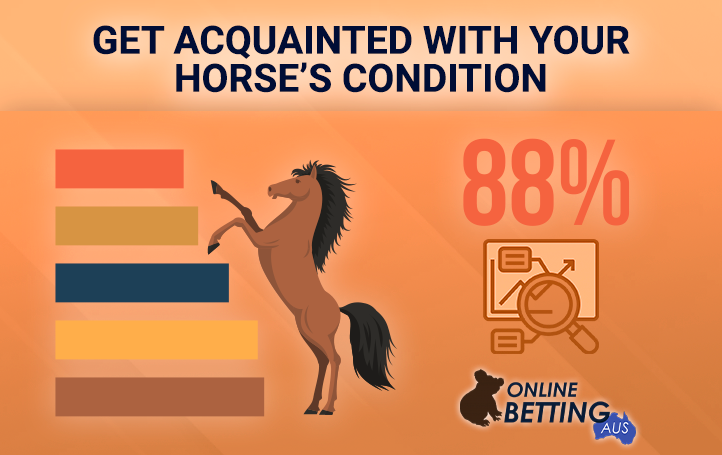 Get familiar with the amount of money wagered on your selection
Even though it isn't quite detrimental, the amount of money that punters place on a certain runner might give you useful insight into its predictable performance. If you are present at a racetrack, informal chit chat with fellow punters might be more helpful than you might think, giving you hints in case you are over or under-favouring a particular horse.
Suppose you are betting online on a bookie's site. In that case, you can always follow a TV commentary of a tipster or a serious bookmaker who is often known to influence the odds with their choice of vocabulary.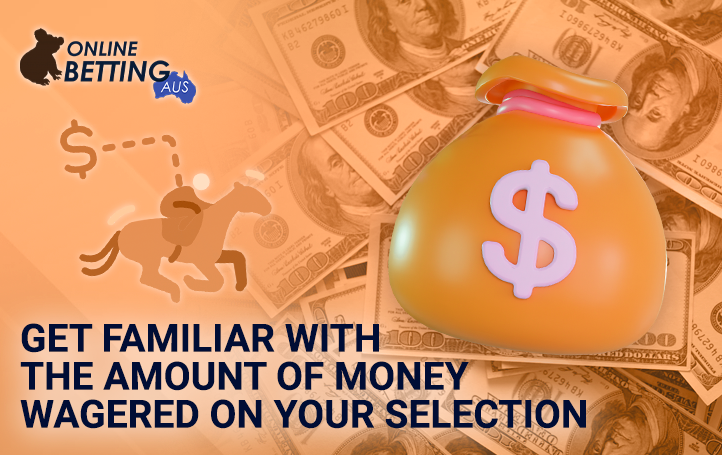 Browse for the best price given or the best online odds at a bookie's website
Don't rush into placing bets, considering only one offered deal or odds on one online betting site. If you are spending time wagering on horse races, you might as well do the required research and investigate around to find the best value for the money. If you are betting online, check various bookmakers and compare and contrast the odds on offer, taking into account some boosted odds offers or free bets that might help you initially.
Find the price that guarantees the best winning outcome, in case your selection wins, but also the one that eliminates most risks and doesn't make you lose lots of wagered money.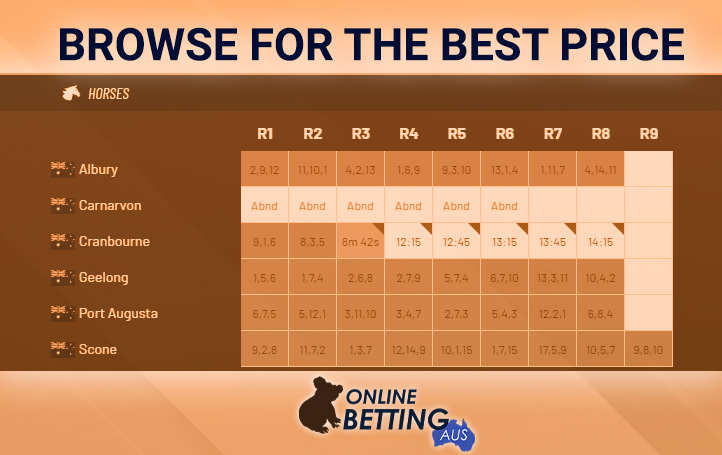 Today's Horse Racing Tips
OnlineBettingAUS will give you the best horse racing today's tips for free you should consider before betting.
We collect information from the most trusted tipsters and professional punters and present the best today's tips for horse racing to our loyal readers.
Our list is updated on a daily basis, and you can select to view tips for today's, tomorrow's, next week or a particular day of the week for the preferred racetracks.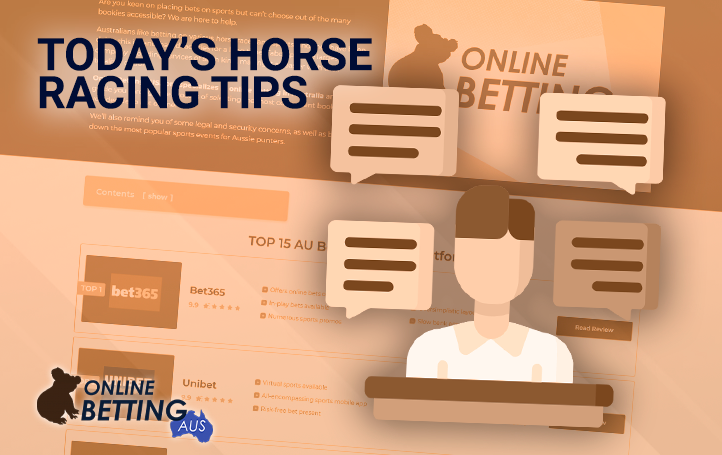 How to Find Today's Best Racing Tips
Finding the best horse racing betting tips can be challenging, so here are some criteria we imply when presenting tips for our dedicated readers.
Free tips horse racing betting tips for Australian markets. On our OnlineBettingAUS site, you can come across recommended bets and predictions for the most popular tracks in Australia, including the Melbourne Cup and many others.
Horse racing today's tips are based on bet types. Do you prefer each-way betting, going simple with standard wagers, or maybe trying exotic bets such as exacta or quinella? You can view various tips for several types of bets on our site.
Free tips on horse racing betting on upcoming tips rather than only today's. After finishing your contemplation for today's races and selections to include in the bet slip, you might want to educate yourself on the following races that come tomorrow, next week, or a particular day in the future. We offer horse betting tips for upcoming races as well.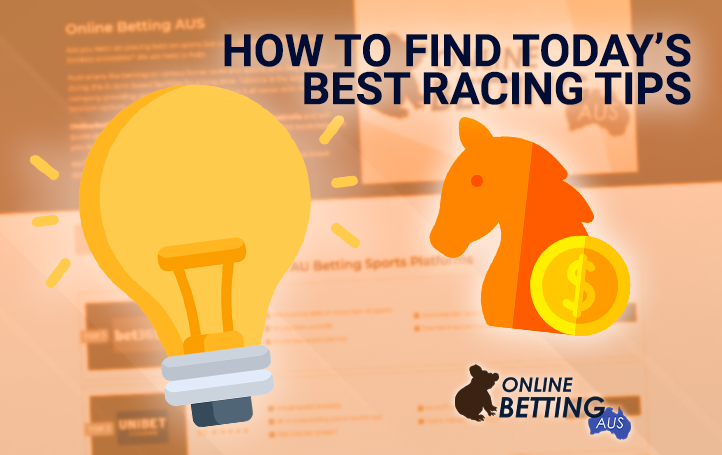 How to Use Free Racing Tips from OnlineBettingAUS?
We at OnlineBettingAUS provide the best free tips for horse racing, and you can take advantage of them by reading advice from different tipsters based on their expertise and the way they form their opinion.
Australian bettors have the chance to take horse racing today's tips from the most famous tipsters in the Australian market. This promises security and credibility in the advice that you are taking.
Another option is to follow tipsters which are on a winning streak, showing great results with their betting slips and the amount of profit they gained in a certain period of time.
We also provide horse racing betting tips from expert tipsters, which are the most credible and trustworthy, having years of experience in the area.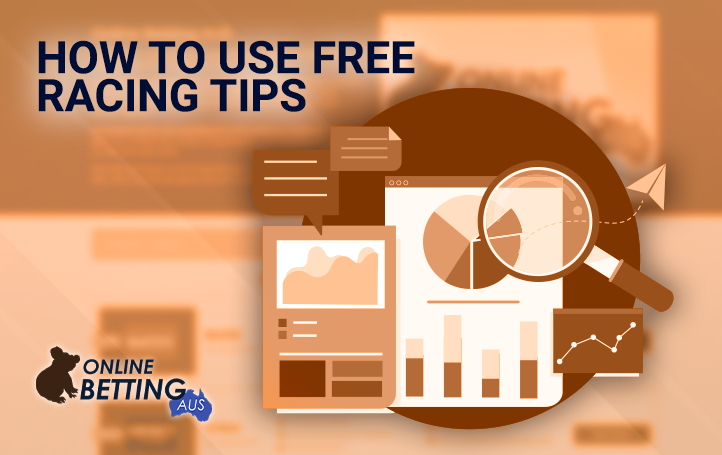 FAQ
Who is Australia's best horse racing tipster?
The best horse racing tipster in the territory of Australia currently is The Sultan. The Sultan is on top of statistical boards holding an unparalleled profit on turnover of 7%. Moreover, his profit gained in cash stands at AU$18,300 off AU$100 win bets. The average price of wins of the Sultan is AU$4,09. All the information shared here dates as recently as February of 2022.
Can you make money selling horse racing tips?
Yes, you can. Anyone that is knowledgeable in the area can sell their racing betting tips online for a price they create themselves. We at OnlineBettingAUS allow you to register with an account and start entering your tips on our site, which will be available for purchase by other punters.
Who has the most successful horse racing tips?
Currently, the most successful tipster in horse racing is Turfcutter. This famous tipster has been prudently analysing, and its strike rate is 36% collected from more than 26.0000 tips. His meticulous tips have produced approximate AU$10,000 profit in cash. This information dates as recently as February 2022.
What is the best way to bet on horses?
The best way to start off your horse betting adventures is by keeping it simple with single bets, especially if you are a rookie in racing betting. If you want to have a winning chance that doesn't involve many risks, start with win or place bets. Exotic bets surely come with bigger odds and greater winning potential, but making such combinations also involves increasing the risks of ending up with a lost slip.
How often does the favourite horse win?
The most favoured horse is estimated to win approximately 30% of the time in all the races that it competes in. Still, this isn't a fixed percentage, and punters almost never rely on such numbers, which are volatile and can always change based on other factors. AS mentioned above in the tips, conditions like the surface of a racetrack, other runners in the race, and handicap weight might influence even the favourite horses.